Automate Your RFP Responses
Hundreds of answers, generated in minutes.
Filling Out RFPs is Painful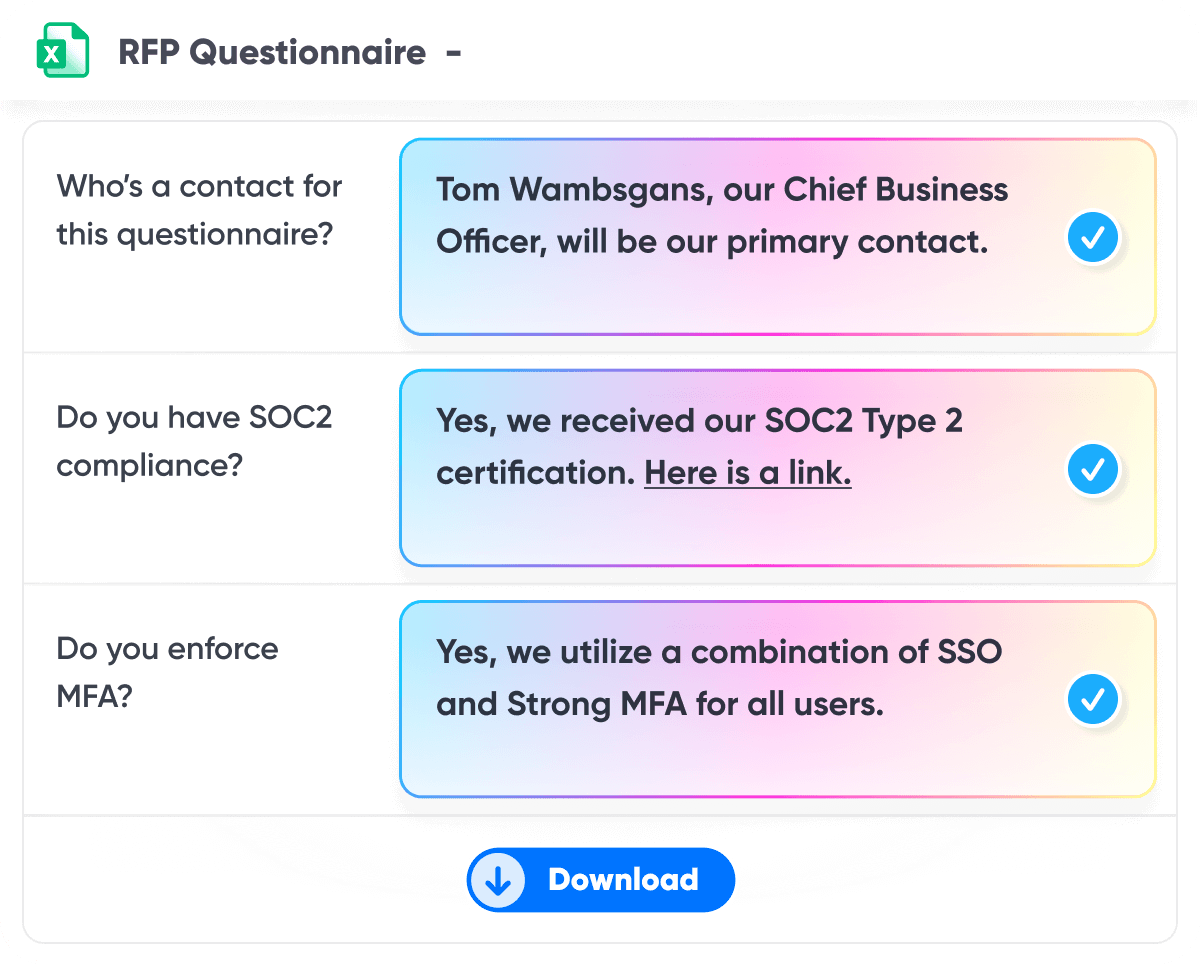 Tap Into a Pre-Generated Knowledge Base
1up can generate answers about your product, processes, policies, and so much more.
Be Up and Running in Minutes
No need to spend weeks on setup. 1up's Knowledge Automation works out of the box and gets refreshed daily.
No more fumbling with legacy knowledge management tools. You can upload questions in bulk.
Easily Connect Your Existing Docs
Connect your favorite sales assets, training materials, guides, and more. 1up can even use completed RFP documents to automatically generate answers.
Maintain Consistency Over Your Responses
Generate answers with the latest data so all of your questionnaires come out uniform, clean, and easy to reuse.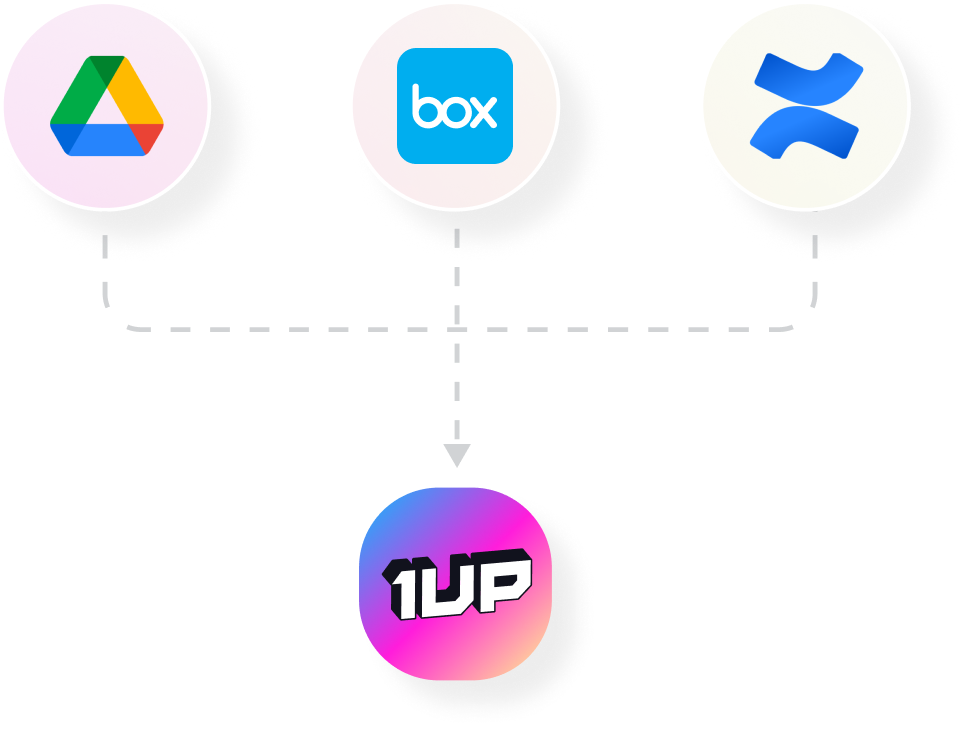 Automate the flow of intelligence across GTM teams.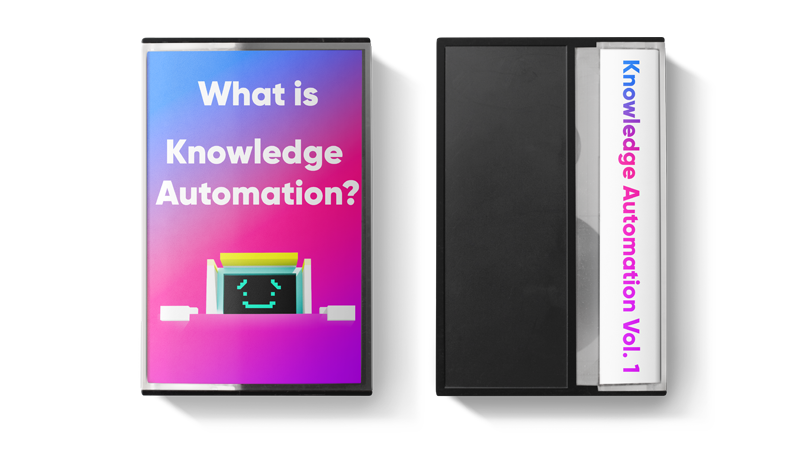 What is Knowledge Automation?
Find out how 1up leverages Large Language Models (LLMs) to get the right information, to the teams who need it, as soon as they ask for it.
Have you ever filled out a 100 question RFP? It takes forever. With 1up, accurate answers get generated automatically in just a fraction of the time.

David Raviv, Findings.co