Marketing, But Like, Faster
1up analyzes content, campaigns, and messaging across your landscape so you can focus on running a great marketing program.
What do people like most about our competitor, Initech?
Initech has received positive feedback for its enterprise-grade security, ease of use, and library of third party integrations. However, some customers have reported limited support and outdated documentation. More recently, product reviews have criticized Initech's pricing increase as a reason for not renewing their subscription.
Thank you, 1up! I'll be sure to emphasize our world-class support in our next campaign.
1up Automates Marketing Knowledge
Spend less time analyzing content and answering questions.
Get 1up to do it for you.
1up works in Slack & Teams
No need to distract your teammates.
With 1up, answers are generated in seconds from an automated knowledge base.

Your teammates come to you with questions about products, features, messaging, and how to reply to customer objections.
You create sales assets or battlecards that rarely get used and are frequently out-of-date.
You analyze features and figure out how your products compare with other companies in your space. You're looking for strengths, weaknesses, and differentiators that can help your team win more business.
When you have a technical product question, you often need to pull someone in from product or engineering. Searching through documentation can take a while.
You manually track competitor websites, messaging, product news and media across multiple channels.
1up answers product questions for you so you don't get pulled away or distracted from work.
1up answers questions using your latest sales assets and makes it easy for your team to consume the right content.
1up shows you how your products compare and overlap with competitors. Drill down by topic or product lines to see a clear picture of strengths & weaknesses.
1up is constantly learning about your technical documentation so you can get answers to complex product questions without distracting your teammates.
1up is watches demos, reads announcements, and monitors your competitive landscape so you don't have to.
It's Like You Cloned Your Product Marketer.
Marketing teams use 1up to automate question answering, content analysis, and competitor monitoring –
saving hours of manual effort.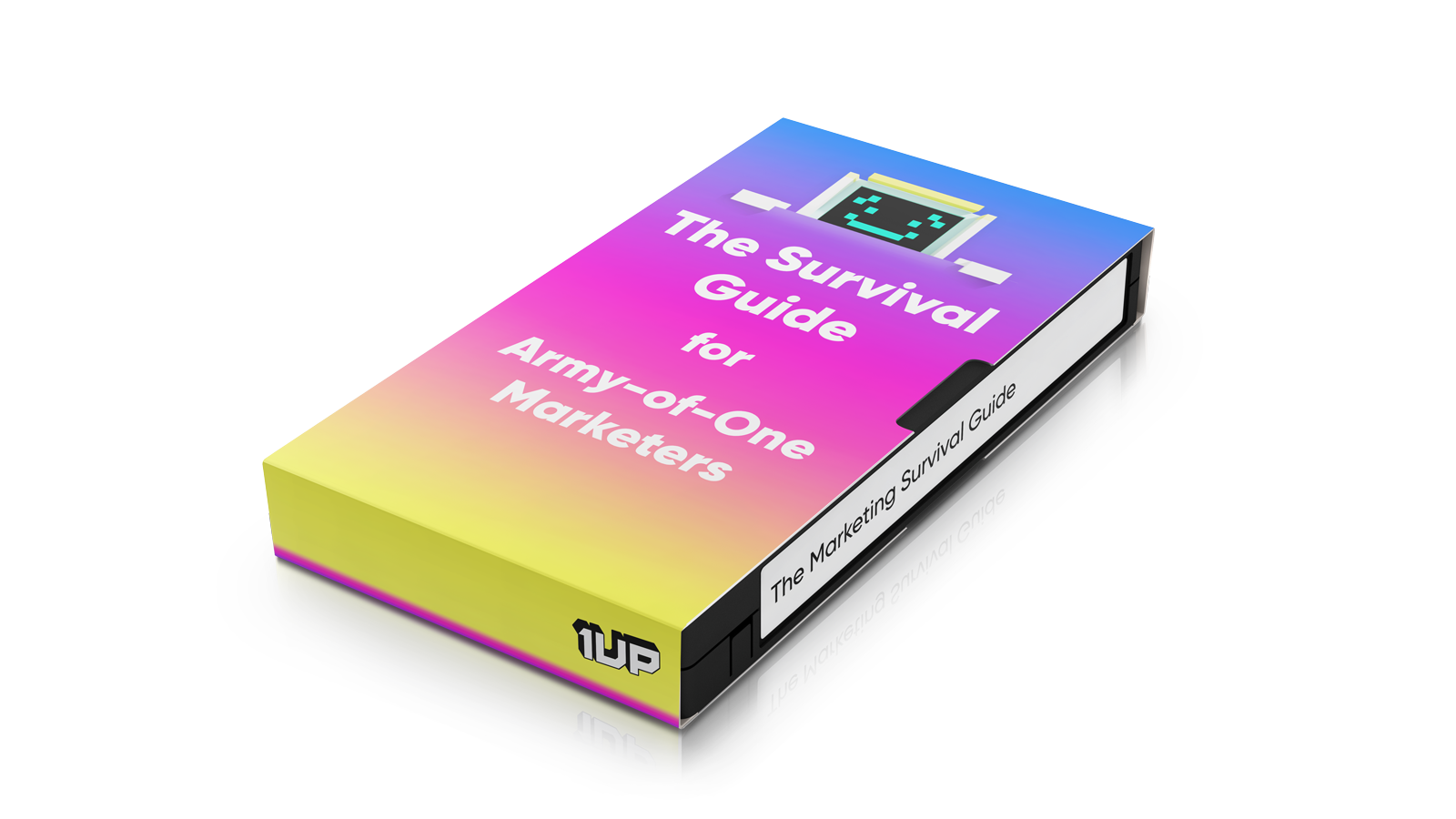 The Survival Guide for 
Army-of-One Marketers
Are you feeling under-resourced and over-worked? This survival guide was made for 1-person marketing teams.
Analyzing, creating, and curating content for GTM teams – it's a painfully manual process for product marketers. 1up can automate this.

Clarke Patterson, DBT Labs